Disclosure: Keep in mind that some links in this Site/Post are affiliate links. If you go through them and make a purchase I earn a commission. Know I link these companies and their products because of their quality and not for the commission I receive from your purchases. it is up to you whether you buy something or not. It's completely your decision.
Our Internet Radio website provides listeners with access to a wide variety of content. To help support our site, we have included some paid links that may earn us commissions. When you purchase something through these links, we may earn an affiliate commission. We want to be transparent and make it clear that "As an Amazon Associate, I earn from qualifying purchases." We thank you for your support and for helping us maintain our website.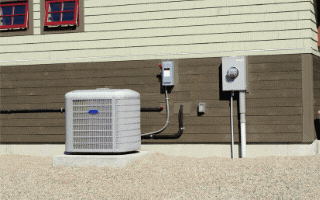 Tejano is a way of life. Music, Culture, and its People.
Growing up in South Texas just miles from the Texas-Mexican border and in a small town. I have always seen Tejano as a way to describe native Hispanic Texans or as I see it now Texans in Spanish. You don't need to be Hispanic to be Tejano accepting the Culture and respecting it is enough and don't forget you must be native to Texas!
At Tejano Adventures Radio, we are passionate about providing you with access to the best, most diverse music from around the world.
We are also excited to announce that we will be introducing a new show soon, which will play every Friday with requests sent in via Facebook or by Spaces app. So make sure you tune in and get your requests in today on
Uvalde's Home For Tejano!
Tejano Adventures Radio is your dose of Tejano and so much more. Whether you're Tejano, Chicano, or Mexican. We have you covered!

In addition to the latest & greatest Tejano music, you get your fix of Norteño, Cumbia, Reggaeton, and Latin Rock & Pop.

Owner, Fonz Peña has over 15 years of experience with Tejano music including running sound for Tejano & Spanish artists at Lone Star Saloon in Uvalde, Tx, and hosting an afternoon & morning show on Uvalde's radio station KUVA-FM from 2007-2015 and 2017- 2018 or something like that. lol
Our story is simple. We are a family on a mission. It starts with smiling faces when we start on a new project. Our goal is to make customized products on anything we can and if we make you smile with our content our day is made.